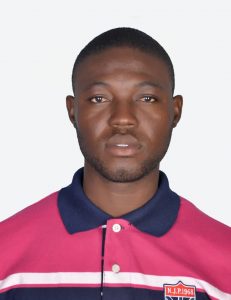 Oyeyemi Babajide hail from Osun state, studied at the University of Ilorin, graduated in 2014 with a B.Sc. in Geography and environmental Management.  
Babajide is a God fearing, disciplinarian, dedicated, fast learner, friendly and courteous one who is passionate about helping people and getting tasks/projects done on time and to the highest standards. Babajide is someone who takes great pride in his work and is diligent, and who as a self-motivated team player is able to take responsibility for delivering to tight deadlines. A highly motivated, ambitious and conscientious young man who is derived pleasure in working and help people and society at large.
He is quite grounded with the nitty gritty of General Food distribution, Cash Base Transfer (CBT), Nutrition, Livelihood, Protection Mainstreaming and knowledgeable about the major components of project life cycle in the developmental and humanitarian sector such as proposal development and project management.
Babajide has worked in humanitarian assistance for about 6 years, including been Camp Manager at NEMA North East Zone, Maiduguri, December 2014 to October 2016, Emergency food security officer at Danish Refugees Council (DRC) Nigeria, February 2017 to April 2018,  Team Leader (Food Security) at ACTED, May 2018 to April 2019, also the Deputy Project Manager Food Security ACTED, May 2019 to January 2020, He's the Field Coordinator (Food security) at INTERSOS Nigeria. He has worked in some of the Local Government in Borno state such as Ngala, Baga, Kukawa, Cross Kauwa, Monguno, Konduga, Mainok, Ngamdu, Farm centre and Bama.
He has attended a range of workshop and trainings; Basic Safety and Security Management Course, HEIST, (Between 26th Feb to 1st March 2019) Organized by INGO Security Organization INSO Abuja, Camp Coordination and Camp Management Training (26th – 28th July, 2016) by UNHCR, Workshop on Protection, Accountability to Affected Populations and Gender Training (June 11th, 13th and 14th June, 2019) by WFP and many other trainings. Done some online trainings with certification.
Babajide is also a seasoned Book writer.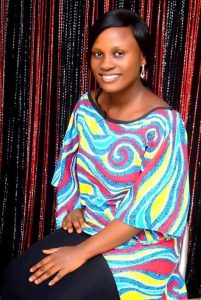 RAYMOND Busayo Titilope is a trained entomologist with her first work experience at Nigerian Stored Products Research Institute (NSPRI) Headquarters, Ilorin, Kwara State where she worked as a Research Assistant in the Entomology laboratory. She had her M.Sc. in Agricultural entomology and her B.Sc. in Zoology at the University of Ilorin.
More than her role as an entomologist, she is also a private tutor with more than seven years experience, tutoring students for both internal and external examinations such as: UTME, WASSCE, JSSCE, etc. and has also been an academic coordinator of Bioscience Christian Students' Fellowship, University of Ilorin.
Also, in the humanitarian field, she has been a two time general secretary of a humanitarian initiative, Sensitizing Health Initiative, University of Ilorin where she majored in organizing health sensitizing programmes which include: water, food, environmental and personal hygiene in rural communities with charitable donations to aid health improvement. In addition, she worked as a volunteer with Teens Resource Centre (K&TRC) Nigeria, an NGO in Ilorin, Kwara State, as part of a team endorsed by the Vitamin angels for the administration of Vitamin A supplements to children in rural communities in Kwara state.
Busayo is also an experienced administrator, having been an academic administrator in the Dean's office, Faculty of Agriculture, University of Ilorin and a Clerk of the Students Representative Council, National Association of Zoology Students (NAZS), Unilorin Chapter.
Among other things, Busayo is a Peer Education Trainer (PET) who had trained adolescents to understand their sexual and social behaviour and its effect on their health and development. She is also trained in HTC (HIV testing and Counselling).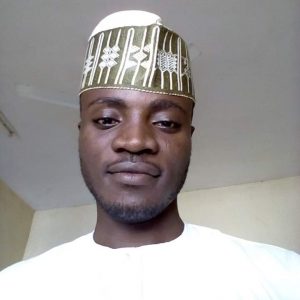 Abdullateef Kola Ibrahim is a developmental, portfolio and risk management expert, studied at the University of Ilorin, graduated in 2010 with a B.Sc. in Finance and obtained an M.Sc. in Banking and Finance from the Modibbo Adama University of Technology (MAUTECH), Yola in 2015.
Abdullateef is a humanitarian support worker with vast experience from grassroot empowerment to International Non-Governmental Organizations (INGOs) active engagements. He has contributed to a number of developmental and humanitarian projects at different stages and components of implementations in Nigeria. These includes, economic empowerment of grassroot women and youth of Zuba in Abuja; consultant project officer (Proposal Writing and Project Development) in the Strengthening the capacities of Local Civil Society Organizations (CSOs) and Community Based Organizations (CBOs) in North-East, Nigeria project-sponsored by USAID within the framework of North East Regional Initiative (NERI).
He is quite grounded with the nitty gritty of the major components of project life cycle in the developmental and humanitarian sector including proposal development & project management, Monitoring, Evaluation, Accountability &Leaning (MEAL), Budget development and management as well as organizational statutory & regulatory requirements follow-ups.
He had worked with Civil Society Legislative Advocacy Centre (CISLAC), Danish Refugee Council (DRC), OXFAM-Novib (Netherlands) in the Lake Chad Humanitarian Response, ACTED-Nigeria, Deputy Finance Coordinator, Premere Urgence Internationale (PUI-Nigeria), also Deputy Country Finance Manager-Nigeria and effective 2nd October 2019, he's the Finance Manager, International Rescue Committee (IRC), Damaturu Field Office, Yobe State.
Abdullateef is also a seasoned teacher having thought at all levels of education from the primary up to the university and had served at different times as subject instructor, school administrator, a principal as well as postgraduate researcher. He has to his credit, about 12 academic research endeavours in published journals (International and local), unpublished works as well as on-going research.
He has attended a range of workshop and trainings; Basic Safety and Security Management Course, (Between 10th-12th July 2018) Organized by INGO Security Organization INSO Abuja, Personal Safe Security Training by International Federation of Red Cross and Red Crescent Societies (IFRC), Introduction to Financial Management by Humanitarian Leadership Academy, London, United Kingdom. Others are Capacity building on essentials of Organizational Management, Proposal & Project Management and Fund Raising, Monitoring and Evaluation and Financial Reporting of Non-Governmental Organization and Advocacy Capacity Development by International Rescue Committee (Lead Partner), within the Consortium of Promoting Rights and Supporting Protection Needs in North-East, Nigeria (ProSPINE).
Abdullateef is on the advisory board of 21st Century Empowerment for Youth and Women Initiative (CEYWI), Member Implementation Committee of Read and Rise Academy, Ilorin, Nigeria and a professional student member, Chartered Institute of Accountants of Nigeria (ICAN).
Abdullateef is happily married with 2 beautiful daughters.